You don't have to put up with crooked teeth any longer. Summit View Biological Dentistry & Wellness offers Candid Clear Aligners, a clear way to straighten teeth, and discrete treatment.
Our treatment is fast, effective, and comfortable. You can see results in as little as 12 weeks, and our aligners are made from a soft and flexible material that will not cause discomfort or irritation like traditional braces.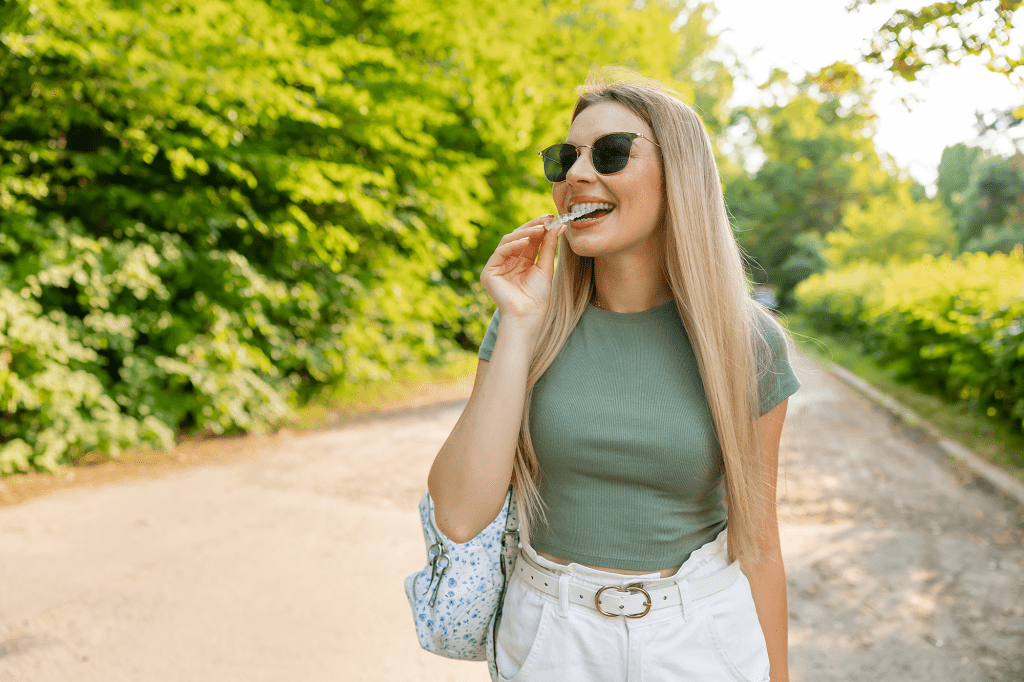 What is Candid?
One of the many companies that sell clear aligners is Candid. A clear aligner is a teeth-straightening appliance that you can use at home. It is an orthodontic treatment that is discreet, convenient, and affordable. With a mission to provide the most extraordinary smiles possible, Candid delivers one of the top clear aligners today. Unlike other transparent aligner companies, Candid mandates that all dental practitioners who provide the Candid clear aligner system hold an orthodontic license, not a general dentist license. Additionally, they must have at least two years of postdoctoral training in moving teeth and at least 20 years of dental experience. They take their work seriously and care about the outcomes for their clients. That is what sets them apart from other companies.
Candid Clear Aligners – Why Choose Us?
Since there are so many clear dental aligners available, it might be challenging to understand the difference and choose the best option. Not all companies use the same methods or offer the ame advantages to achieve the same results. As a biological and holistic practice, we o about the whole health of the body. Candid focuses on expanding the arch which can be beneficial for several reasons. At Summit View Biological Dentistry & Wellness, we want to focus on expanding the airway for better oxygen consumption WHILE straightening your teeth!
How do Candid Aligners Work?
During the first few weeks, Candid's aligners will expand your dental arch and shift your molars to the back. These first adjustments allow for potential frontal movements. The aligners will correct the rest of your teeth once there is sufficient room. This innovative method of teeth alignment enables secure tooth migration and proper alignment of the entire bite. After your treatment, you should have a healthy and functional bite and a wonderful smile. With Candid, check-in appointments are entirely online, and a qualified orthodontist can remotely monitor your progress via the CandidApp or online account. In contrast to other transparent aligner systems, which require you to visit your dentist before starting the next set of aligners.
What Sets Candid Apart?
Along with hiring only the most qualified and selective orthodontic specialists for their staff, they also work hard to establish positive relationships with all of their clients. To obtain the most accurate initial scans of your teeth, Candid advises patients to visit a studio location if possible. However, they will video call you if requested. We love this company because we don't have to make our patients come into the office so frequently. It's convenient for all patients and their schedules!
Candid aligners straighten all of your teeth. This procedure, also referred to as full arch treatment, enhances the appearance and functionality of your teeth. Candid is less expensive and takes less time than Invisalign treatment while producing better outcomes. You only need 4 to 12 months for treatment (compared to 16 to 24 for braces or 12 to 18 for Invisalign).
Does Candid Really Work?
Yes! Dental aligners can be an effective treatment when teeth need movement due to crowding spacing, or crookedness. Patients who have used Candid have given it many great reviews and mentioned how much they appreciate the cutting-edge technology, fantastic customer service, ease, and price.
Candid Clear Aligners in Park City, UT
Since every patient is different, speaking with a dental expert is the safest approach to choosing the best course of action for you. At Summit View Biological Dentistry & Wellness, our welcoming staff can guide you through your teeth-straightening alternatives and offer advice based on your particular situation. Are you ready to straighten your teeth discreetly? Schedule a consultation with Dr. Scott Chandler or Dr. Matthew Geddes today!