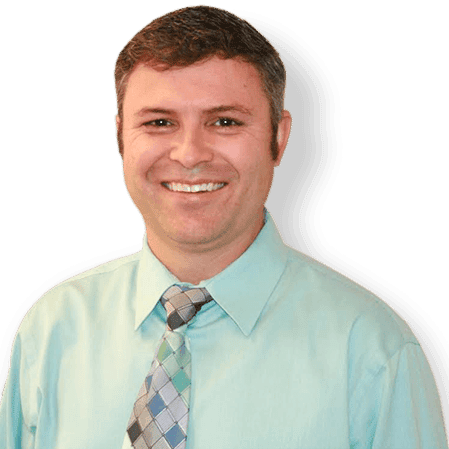 Scott Chandler, DMD
Meet the doctors! Dr. Scott Chandler attended dental school at the University of Kentucky and has actively practiced dentistry since 2001. Dr. Chandler practiced for ten years in Idaho before he moved to Utah and founded his dental practice. He found his calling in biological dentistry and is one of very few holistic dentists in the state. He believes strongly in treating the whole person, not just the mouth, and focuses care on optimum wellness for his patients. Dr. Scott Chandler is a family man. As the father of eleven children, there is never a dull moment in his house. He greatly enjoys riding motorcycles and hunting with his children. Dr. Chandler also generously donates his time to charitable endeavors like being a scoutmaster for the Boy Scouts and treating patients who might otherwise never have access to dental care at Community Health Connection. He also uses his skills to provide dental work to foreign missionaries through area churches.
Memberships and Associations include:
International Association of Mercury Safe Dentists (IAMSD)
International Academy of Oral Medicine and Toxicology (IAOMT)
American Dental Association (ADA)
Southwest Idaho Dental Association (SIDA)
Academy of General Dentistry (AGD)
Dental Organization for Sedation Dentistry (DOSD)
Pastoral Medical Association
Practitioner of Pastoral Science & Medicine
Matthew D. Geddes, DDS
Meet the doctors! Dr. Matthew Geddes graduated in 2006 from Dalhousie University in Halifax, Nova Scotia, Canada with his Doctorate of Dental Science. He began practicing in Zanesville, OH as an associate before purchasing his own practice in 2008 in Wyoming. He owned, operated, fully digitized and expanded his Wyoming practice for 8 years, before moving his family to Idaho. His interest in Biological dentistry came after he purchased his own 3D x-ray machine and saw all the hidden infections present in his patient's mouths. He and his family moved to Utah and Dr. Matthew Geddes has been working alongside Dr. Chandler for over two years and turning patients lives around for the better. The body cannot heal itself if the mouth is out of balance and poor sleep is not improved. Dr. Matthew Geddes has implemented a screening system for sleep breathing disorders and has treated TMD, TMJ, Sleep Apnea, and orthodontic patients, as well as keeping up on all standard dental procedures. He and his family are very active in the outdoors. They love running, biking, horseback riding, backpacking, skiing, and hiking.
Education:
Graduate of Weber State University, BS in Zoology & Chemistry
Graduate of Dalhousie University, DDS
Implant Residency at the Whitecap Institute
Certificate of Fellowship from American Orthodontic Society (AOS)
Certificate of Fellowship from International Congress of Oral Impantologists (ICOI)
IV Sedation course in October 2016
Certificate of Diplomate from American Orthodontic Society (AOS)
Airway and TMJ Courses; including a 3-day course with Dr. Ralph Garcia in Tampa, FL.
Fotona Laser Training (Nightlase, Oralase, and Esthetics)
Certified Myofunctional Therapy