Porcelain Veneers in Park City Utah – Everything you need to know
If you are thinking about getting porcelain veneers in Park City Utah, you may be looking for a bit of extra information. In this blog post, we are going to reveal everything you need to know about getting this type of veneers to help you get a better understanding.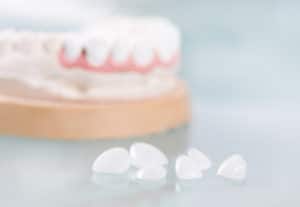 Before we reveal some of the important things you need to know, it is first critical to explain what porcelain veneers are. These are custom-made, water-thin shells of materials in tooth colors that are designed to cover your teeth's front surface in order to improve their appearance. They can be used to change length, size, shape, or color. 
Now that you know exactly what veneers are, let's take a look at some of the important things you need to know before you get porcelain veneers in Park City Utah. 
You need to choose a dentist with care

– If you want to experience amazing results, then you are going to need to go to someone amazing. This is an aesthetic dental procedure but it is still a very serious one. Make sure that the dentist has a good reputation and that you are happy with their style. Take the time to read reviews that have been left by people that have already had this procedure at the dentist in question. It is also a good idea to take a look at some photographs of their dentistry work, which should be available on their website. 
You do not need to veneer all of your teeth

– When it comes to this sort of dental treatment, it is important to acknowledge that we all have different smiles and so we are all going to have different requirements when it comes to veneers. Some people assume that they need to have veneers on all of their teeth. However, this is not the case. You can have a veneer on one tooth only. Really, it depends on your needs and, of course, your budget. This is something that you will discuss in full with your dentist before hand so that he or she can make their professional recommendation. 
Veneers are optional, but a very good option in some cases

– Anyone can benefit from veneers. It does not matter whether there is a specific problem with your teeth or you are simply looking to enhance their appearance generally; veneers can be suitable. However, most dental professionals will tell you that people get veneers when they want to correct a problem. For example, there are patients who have crooked teeth yet they do not want to wear braces again. There are also people who do not like the color of their teeth and so they want to have them permanently whitened. 
As you can see, there are a number of different factors that need to be considered when it comes to getting porcelain veneers in Park City, Utah. We hope that the information that has been provided in this blog post has been helpful for you.